Wednesday, July 17th – Sunday, July 21st
Daily Events
10:00 a.m. - 8:00 p.m.
4-H Family Crafts Buildings Open (Thursday – Saturday)
10:00 a.m. - 8:00 p.m.
Commercial Building Hours (Thursday – Saturday)
10:00 a.m. - 10:00 p.m.
S & R Pony Rides
11:00 a.m. - 3:00 p.m.
Commercial Building Hours (Sunday)
11:00 a.m. - 3:00 p.m.
Family Crafts & 4-H Building Hours (Sunday)
Afternoons & Evenings
AMUSEMENT ASSOCIATES OF IOWA on the Midway
Unlimited midway rides with a $10 wristband or $20 wristband for the entire fair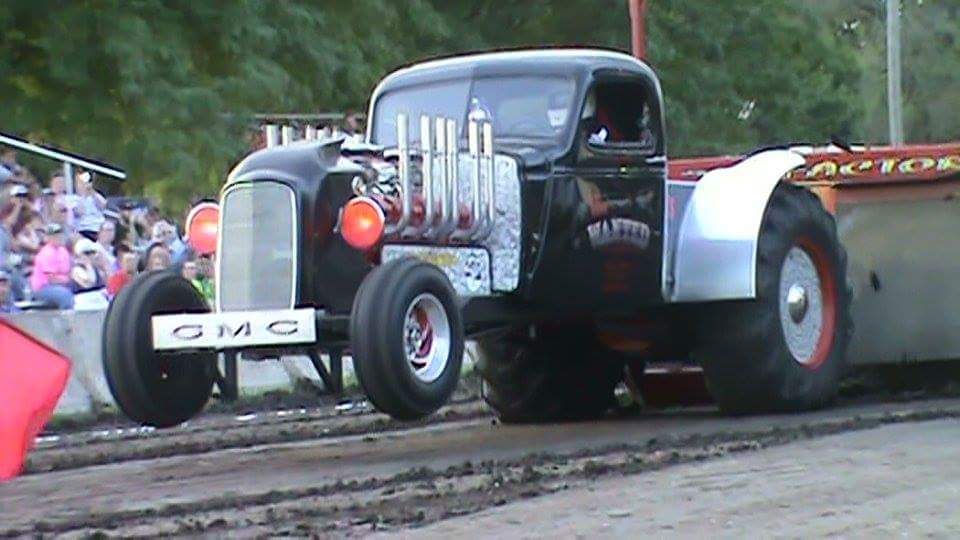 7:00 pm
South End of fairgrounds
The MidAmerican Truck and Tractor Puller Association
Saturday - Kids Day
Free Gate for Ages 12 and Under until 3PM
11:30 a.m.
Diaper Derby – Activity building
Baby Costume Contest - After Diaper Derby
Ages newborn to 18 months –
Costume Theme: Space Characters
Kids Parade
Kids can dress up with one of the following themes. They will be judged and each participant given a ribbon and a 1st, 2nd and 3rd awarded overall. More information in the fairbook.
The themes include:
Division 1 – Western
Division 2 – Beach Babes
Division 3 – Pet Division (pets must be on a leash)
Division 4 – Trikes and bikes
Division 5 – Super Hero
1 p.m.
Pedal Tractor Pull (registration at 12:30 p.m.) – Activity building (ages 4-11)
Sponsored by Cherokee County Farm Bureau & Farm Bureau Financial Services, Bruce Jones & Will Miller, agents
Junior Baking Contest
Registration from 1:00 to 1:30. Recipe and rules are in the fairbook. This is open to anyone ages 6 to 17. Payout will be $30.00.
BBQ Cookoff
Registration will be from 4:30 to 5:00 with judging at 5:00. Please see rules in the fairbook. Payout approximately $250.00.
4:30 p.m. - 5:00 p.m.
Bike Drawing Registration - Activity building
5:00 p.m.
Bike drawing – Activity building (must be present to win)
Bikes & ice cream treats donated by T & B Farms,
Brenda & Ted Parker & Cherokee Dairy Queen
Afternoon Tea on the Titanic
Darcy Maulsby
Shares Iowa Connections to the Titanic
1PM
Bomgaars Conference Center
2018 Cherokee County Fair
Queen Nicole McLaughlin
Fair Queen Crowning
Sunday, July 21 @ 3 PM
in the Activity Building
Please support and thank our Sponsors
American Natural Processors, Inc.
Blaine's Culligan
Blooming House, LTD
Bomgaars - Cherokee
Boothby Funeral Home
Brad's Tire Serice Center
Brentwood Construction, LLC
Builders Sharpening & Service
Burkhardt & Dawson CPA's, Inc.
CB Nelson Show Horses
Casey's General Stores
Central Bank
Central Insurance at Central Bank
Champion Electric, Inc.
Cherokee Collision Center
Cherokee County Cattlemen's Association
Cherokee County Pork Producers
Cherokee Dairy Queen
Cherokee Fire Department
Cherokee Inn
Cherokee Main Street Pharmacy
Cherokee PRCA Rodeo
Cherokee Regional Medical Center
Cherokee State Bank
Cook Law Firm
Country Tire & Service
Cronin Farms Trucking, Inc.
Dave Gravenish Repair, Inc.
Farm Credit Services of America
Farmers Mutual Ins. Assoc. - Marcus & Hull
Farmers State Bank
First Cooperative Association
Greenwood-Schubert Funeral Home
Gustafson Realty, LLC
Haselhoff Construction, Inc.
Heritage Bank
Hog Slat, Inc.
Holzhauer Motors, LTD
Hy-Vee, Inc.
KCHE Radio
Kennedy Chiropractic
Keva Boutique
Little Sioux Corn Processors
Main Street Pharmacy
McGuire Auction
Mid-American Energy
Mike's Body Shop
Mojo's Antique Barn, LLC.
Motor Parts Sales Co., Inc.
Northside Tire, Inc.
North Star Community Credit Union
O'Reilly Auto Parts
Pioneer HiBred International, Inc.
Pioneer Seed - A. Smith & B. Freed
Rasmussen's Ford
Rider Family Dentistry
R.J. Thomas Mfg., Inc. & Pilot Rock Signs
Sanford Museum
S & S Auction Services
Sanitary Services
SCE, LLC
State Savings Bank
Swain Motor Co.
T. & D. Tree Service - Calumet
Taco John's
The Gardens
The Grainery Lodge
The Messenger
The MotherHen, LLC
United Bank of Iowa
Valley Veterinary Center
V.L. Cherokee, Inc.
Waldner's Lawn Service, Inc.
Western Iowa Tech